Holographic Touch™
Integrated Solutions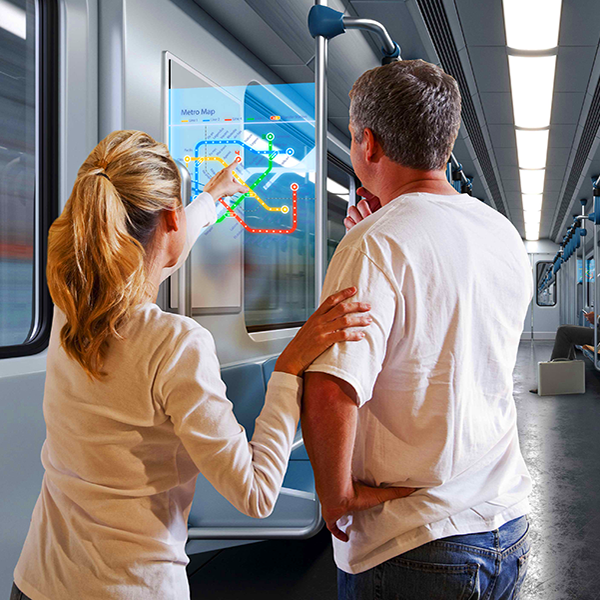 TOUCH DISPLAYS ARE
YESTERDAY'S TECHNOLOGY.
Businesses everywhere are investing in contactless technologies, and Holo Indus-tries' mid-air Holographic TouchTM is a practical and easy-to-implement solution already being used by dozens of the world's leading companies.
From touchless ATMs, holographic menus, and contactless lavatory devices, to mall maps and transportation routes, our Holographic Touch is being utilized in ever-increasing applications.
Using Holo Industries' VARs, systems integrators and manufacturers to design and produce their products, customers can quickly see their applications transformed from touch into a new holographic reality. 
WELCOME TO THE FUTURE.
Plug & Play
Holo's products run on Windows, Linux or Android systems. Use HDMI and USB cables to connect to networks through smart terminals or CPUs to instantly display images or videos as a clear holograph.
Scalable
Holographic systems are available in sizes from 50mm to 630mm,* and can be displayed in either vertical (for kiosks or wall-mouted displays) or horizontal (for counter-top or other surfaces) formats.
Accurate & Responsive
AAll systems are accurate to 2mm, with zero latency. Pinch to enlarge, zoom, scroll and swipe. Fully functionable in hot and cold weather, day and night — even with gloves on!
Demos & Prototypes Features, Benefits & Models
FEATURES
Easy to install & Operate
Operates on Windows, Linux or Android systems
Interfaces seamlessly with BOH and over networks , IOT, etc.
Contactless and germ-free
Works in dark or light, indoors or out
Holographic Plates available in the following sizes:

50mm, 100mm, 150mm, 200mm, 250mm,
310mm , 420mm, 630mm*

Tamper-proof and scratch-resistant screen.
ADA-Compliant
Less clean-up: no direct contact= no fingerprints or smudges
Global sales and engineering support
*Sizes larger than 630mm available Q1, 2022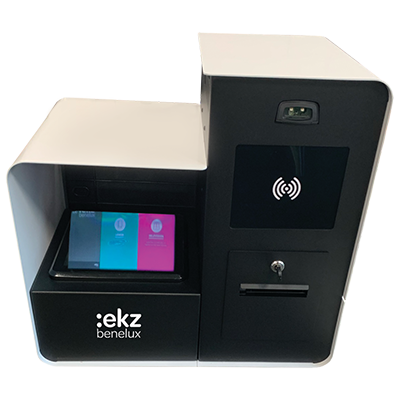 Top Left: HOLO Library registration and check-out stand, Top Right: HOLO building entry keypad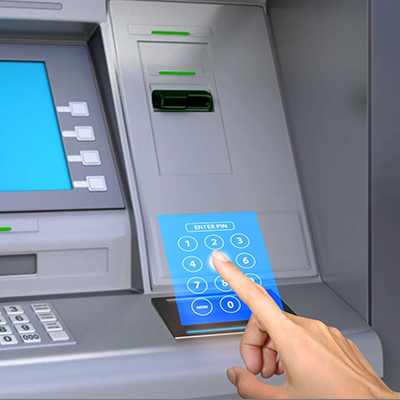 ATMs & Banking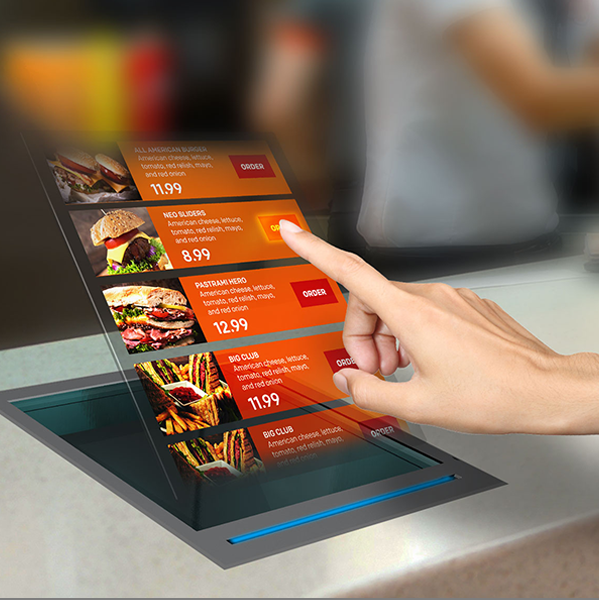 Restaurants, Bars & Hotels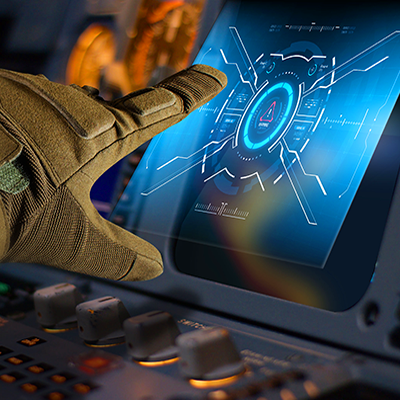 Military & Industrial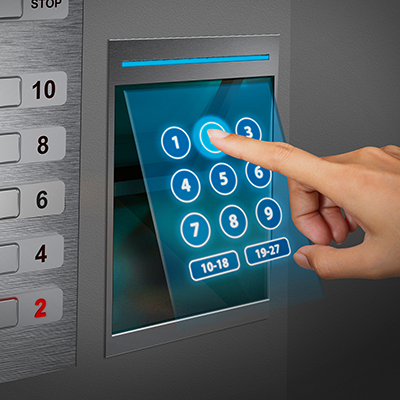 Elevators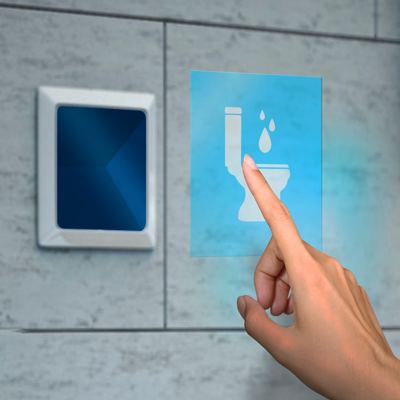 Lavatories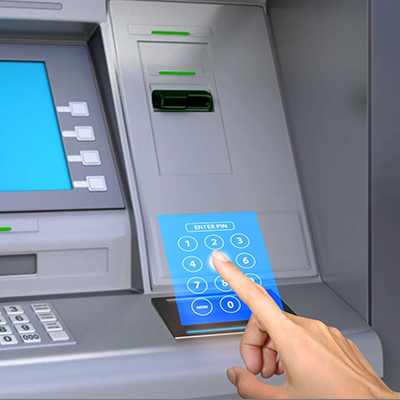 Retail Stores & Exhibitions
Download the Full Data Sheet